10. October
ÍSEY SKYR CREME BRÚLÉE - THE BEST FRESH DAIRY PRODUCT 2023
We are very proud to be awarded for a second year in a row as the best fresh dairy procduct in the Nordic countries.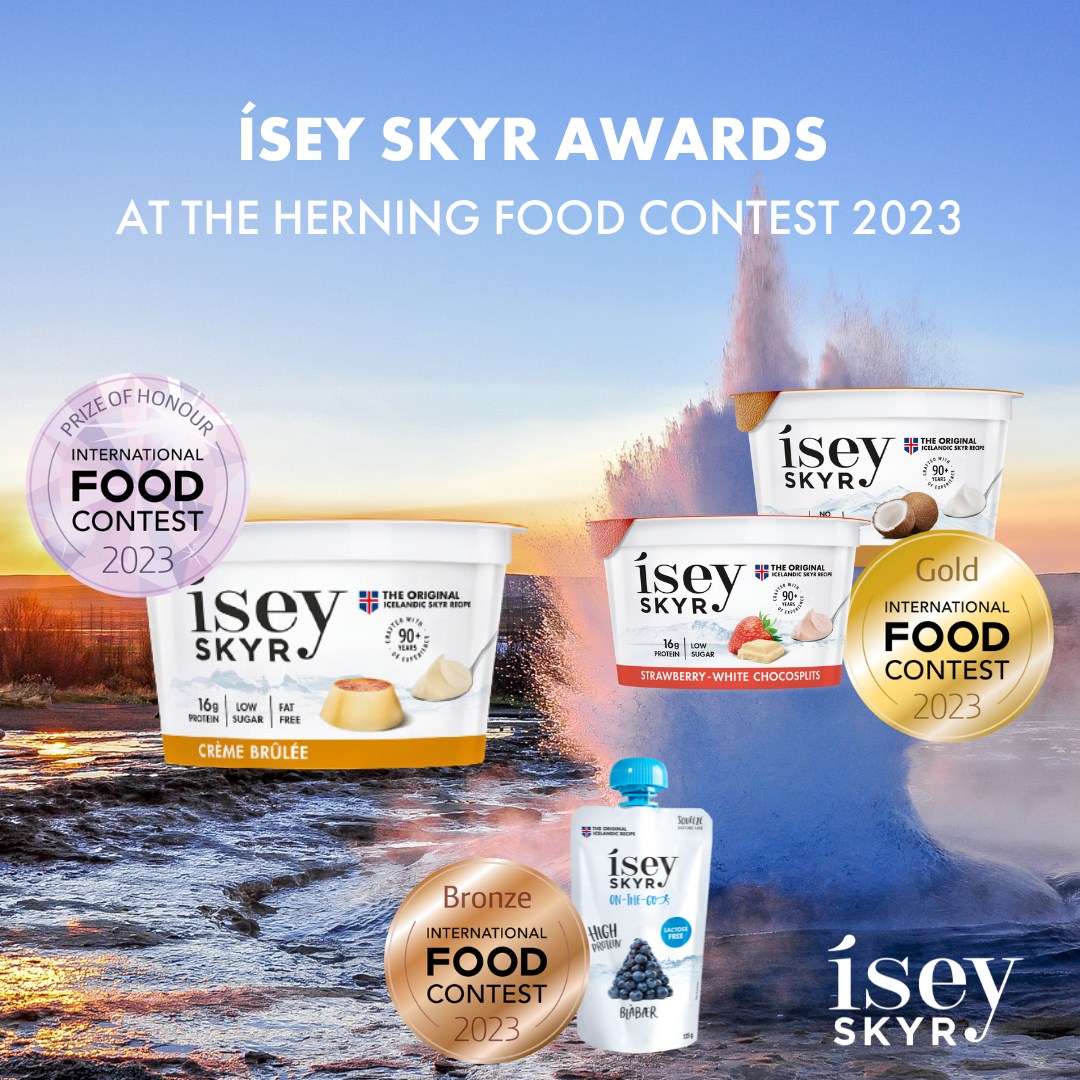 Ísey Skyr Creme brulée has been chosen The Best fresh dairy product in the Nordic countries, this is quite unique and we are very proud of the results. 
In total 373 products competed in the fresh dairy product category and Ísey skyr creme brulee came out on top. This is the second year in a row that this skyr Ísey skyr with creme brulee wins this category which is a unique achievement. Competing against other big Nordic dairy companies with all their excellent products also shows how good this result is. 
In the competition taste, texture, appearance and other factors as well as the packaging are used to evaluate and grade the products. The referees come from the dairy industries from the countries and it is made certain that the results are fair and unbiased.  
In total Ísey was rewarded for four products
Ísey Sky Creme brulée – Best fresh dairy product in the Nordic countries 2023
Ísey Skyr with Cocos and with Strawberry/white chocosplits won silver awards
Ísey Skyr in pouch with Blueberry won a bronze awards
Getting those awards is a great achievement , especially bearing in mind all the other products competing for shelf space
something that we are very proud of, and a great recognition for all the team that has put their effort in this great product throughout the years, this is a result of great co-operation beteween product development, production andthe  marketing team
We could say that all this is a a confirmation that this high guality product produced with over 90 years  of experience has a great relevance for todays health consious consumers that are seeking for healthy snacking on the go.
This boosts our credability and will hopefully increase awarness of this Icelandic brand.