8. September
Healthy Food Guide Awards 2023
Ísey Skyr awarded in the Best Gut-Health Product category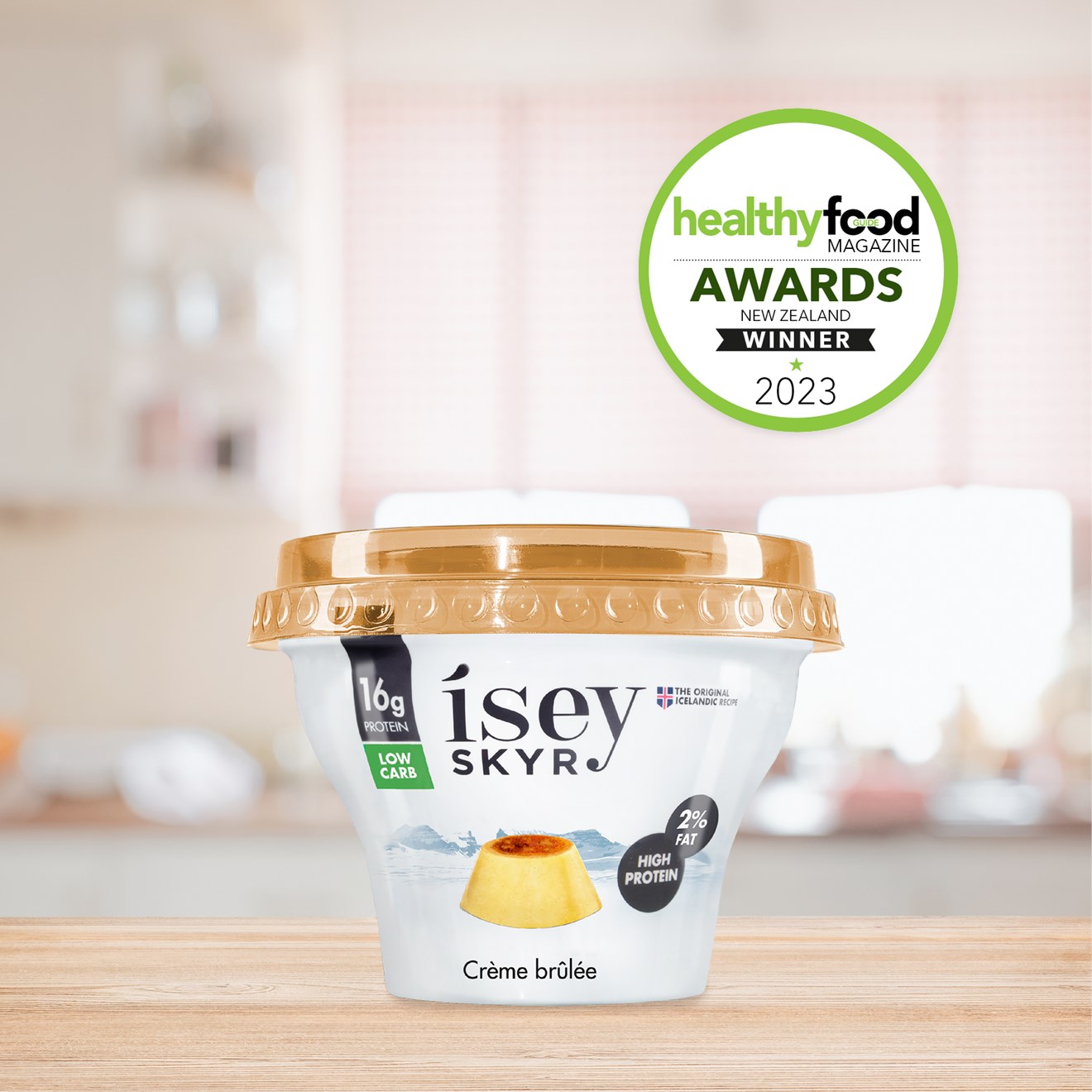 Ísey Skyr Crème brulée was chosen the best fresh dairy product in the Nordic countries in 2022 so we are not surprized that this product is also recognized by consumers in New Zealand as the best Gut-Health Product
Healthy Food Guide is the leading voice in health and nutrition across Australia and New Zealand. The magazine is a go-to for  health-conscious consumers to find accurate and practical nutrition information and advice.
Brought to you by Healthy Food Guide, the Healthy Food Guide Awards serves as the trusted and authoritative resource for identifying the most nourishing food items available in grocery stores. Finding healthy food products in the supermarket can be tricky business.
The team of dieticians at Healthy Food Guide have closely analysed hundreds of brands across 18 major food categories to discover the most nutritious and best value-for-money products.
In 2023, Isey Skyr won the Best Gut-Health Product category, which comes under the broader Innovative products/ brands category.